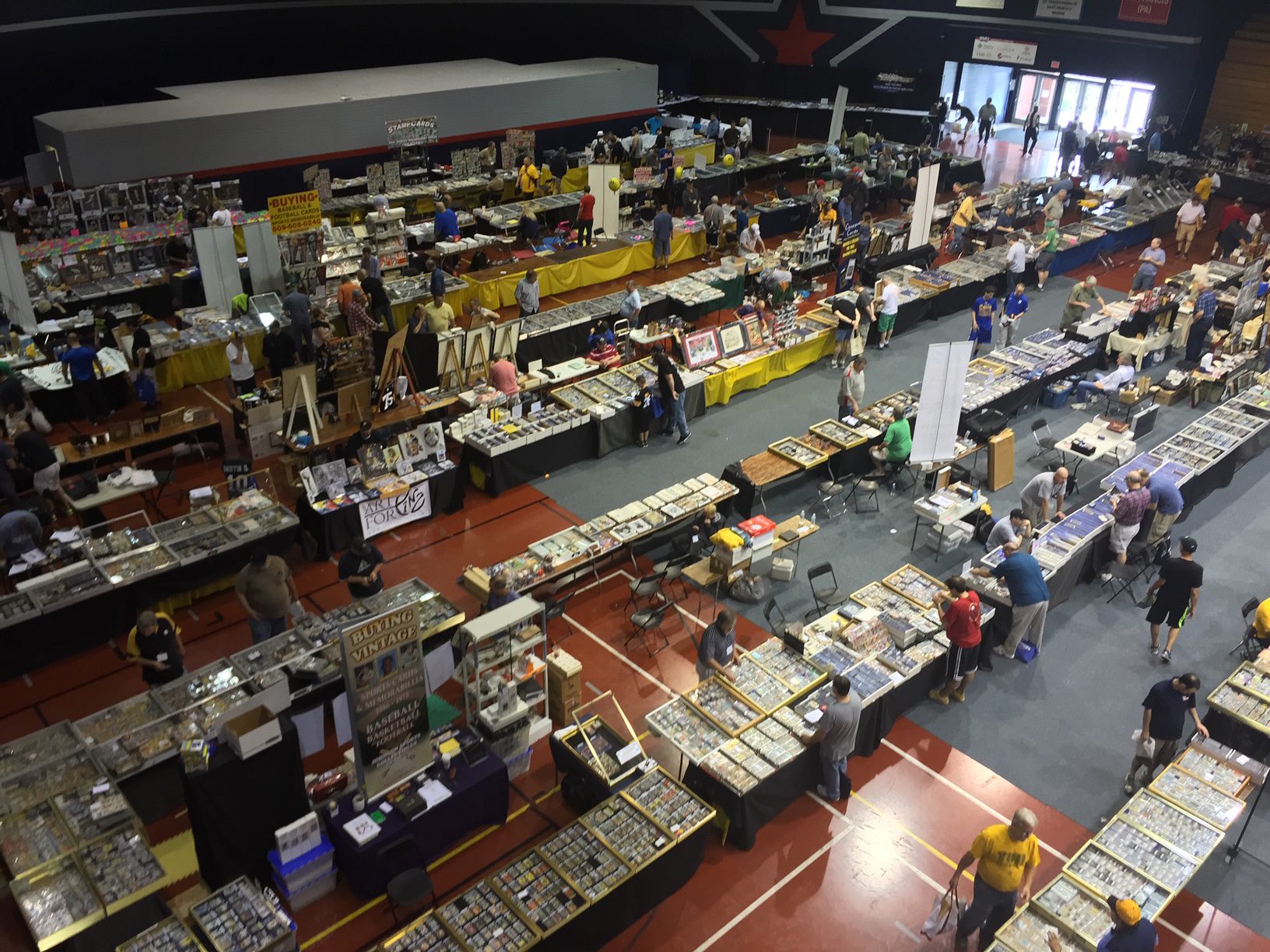 Pittsburgh Show- May 17-19, 2024
The Pittsburgh Area Spring Spectacular "XLVI"
Show Hours
Friday, May 17, 2024 (3pm to 8pm)
Saturday, May 18, 2024 (10:00am to 5pm) (VIP's 9:30am)
Sunday, May 19, 2024 (9:30am to 3pm) (VIP's 9:00am)
Admission
General Admission - CASH ONLY

$10.00 per day- CASH ONLY (children 8 and under free)
3 day pass $25.00

VIP Package $99.99

3 Days Admission
30 Minute early Admission Saturday and Sunday
$100 of Autograph tickets (Randomly picked by MLA, LLC)
These tickets are non refundable and can not be exchanged
5 Autographed 8x10 photos from athletes appearing at our previous shows ($100 value)
Front of Line Access to Autograph Guests
Advanced autograph tickets will be available for pick up at show. Autograph guests will also be listed on Signings Hotline.
Signings and Show Updates
Confirmed Autograph Guests and Ticket Pricing
Confirmed Autograph Guests - Tickets now on Sale
Traveling? Take advantage of our exclusive rate at the DoubleTree by Hilton Hotel conveniently located at the Monroeville Convention Center.
Book Now
Free Autographs
Free autographs to the first 200 paid admissions on Friday and Saturday
Free Parking
Totally free parking.
Ticket Information
Individual Autograph Tickets will go on sale 4/1/24. VIP Advanced Tickets can be purchased here or by calling 610-745-0843. All Advance Tickets will be available for pick up at the door. Single Day Admission Tickets can only be purchased at the door.